Again, Penalty, Slovácko. According to the boss, it was all right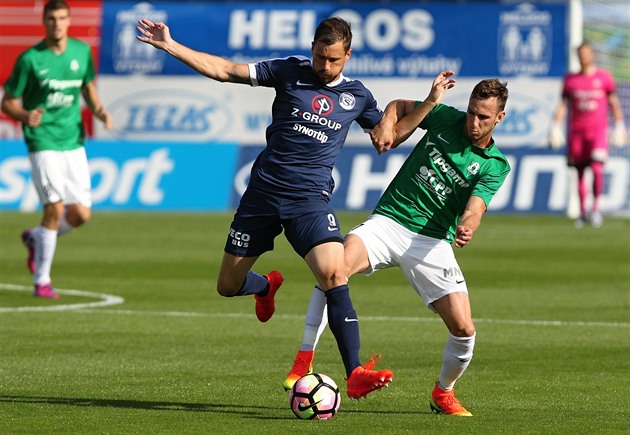 Sharpshooter Tomas Wagner missed the gate. The Slovak team felt satisfactory, the players agreed that the penalty was unjustified. And that feeling in the club remained after a detailed study of all the shots, although the official protest club did not offer.
Maybe because the situation (due to the shooter's hesitation) did not affect the result. "We do not want to express our opinion about the performance of the Referee and his assistants. The assessment of whether the penalty kick was ordered correctly is entirely within the competence of the new management of the judges panel, "said Spokesperson of the club František Uhříček.
The most impatient Slovácko looked at the commission's previous evening meeting. "The penalty kick was awarded by referee Radek Příhoda in 86 minutes, according to the rules.The player of the visiting team has committed a misdemeanor against the 12 – jump rule on the opponent, "says the referee's committee, led by Pollack Michal Listkiewicz.
From the footage it seems that the Jablonec midfielder Vojtěch Kubista during the processing the ball went down even before the defender Petr Reinberk pushed his shot. "What do I have to say about the penalty? We went there both body to the body, he fell and was a penalty. I do not know, "Reinberk wonders. "When I touch him a little with his shoulder and he's already falling, judge it like a penalty? But the truth turned out to be true when the home was not given it, "he looks forward to it.
A penalty kick was imposed on Slovácko in all three previous matches of the new league.The verdicts in the matches at Sparta and at home with the Dukla club accepted that the Slovacko but at the same time the voices say that in the second mentioned game the penalty was called three interventions on the slovak players.
The situation at the end of the match Jablonec – Slovácko was not the public so watched as verdicts in another match of the 3rd league round: Jihlava – Slavia (1: 1). There, first assistant referee Zdenek Dobrovolny overlooked the clear offensive at the slavistic balancing goal. Then Jan Jílek shot a penalty kick against Jihlava, although there was no misconduct.
Slávista Škoda, in an effort to fire the gate, first kicked home Šulek, then the ball swung and jumped to the ground. Nor did he favor the disputed penalty.Both Jílka and the Voluntary Commission suspended the delegation for four matches.
Slovácko, which has two points after the first three matches, will win the first prize at the home match against the Bohemians in Prague, under the leadership of coach Stanislav Levy.